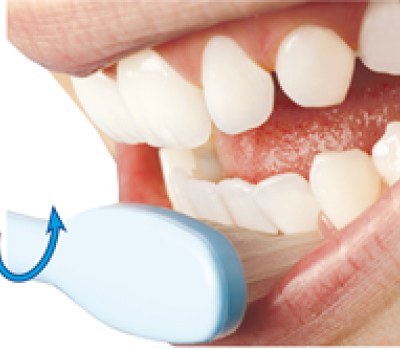 1. Place the brush at an angle against the tooth making certain that the bristles are at the gumline.Gently brush thesurface of each tooth using a short gentle vibrating motion.
2. Brush the outer surfaces of each tooth, upper and lower, keeping the bristle angled against the gumline. Repeat the same method on the inner surfaces of the teeth as well.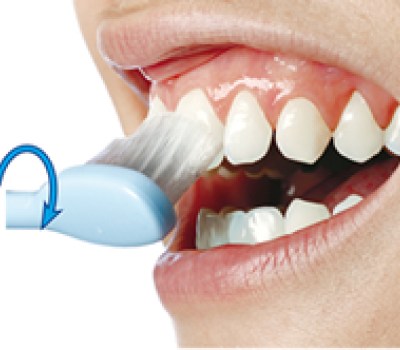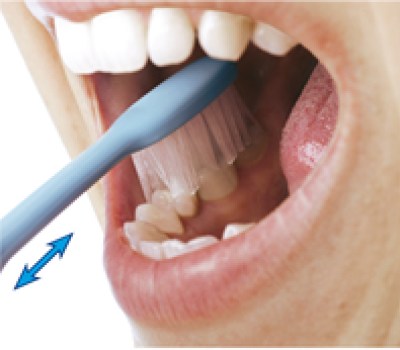 3. To clean the inside surfaces of the front teeth, tilt the brush vertically and make several gentle up-and-down strokes using the front half of the brush.

4. Scrub the chewing surfaces of the teeth using a short back and forth movement Brushing the tongue will remove bacteria and freshen your breath.